Maritime casualty incidents at highest for 14 years
Casualty reports totalled 700 in the third quarter of 2022, the highest number of incidents since 2008.
Machinery damage or failure, and collisions were the most common causes of casualty, accounting for 62% and 12% of all incidents during the reporting period, according to Lloyd's List Intelligence data. The figures exclude miscellaneous, arrests/seizures and vessel detention incidents. The frequency of machinery damage or failure incidents jumped, with 431 casualties documented.
Incidents of this nature have been steadily increasing over the past decade. During the first three quarters of this year, accidents caused by machinery damage accounted for 57% of all casualties, up from 40% in the same period of 2015. Machinery damage or failures happen worldwide and impact all vessel types.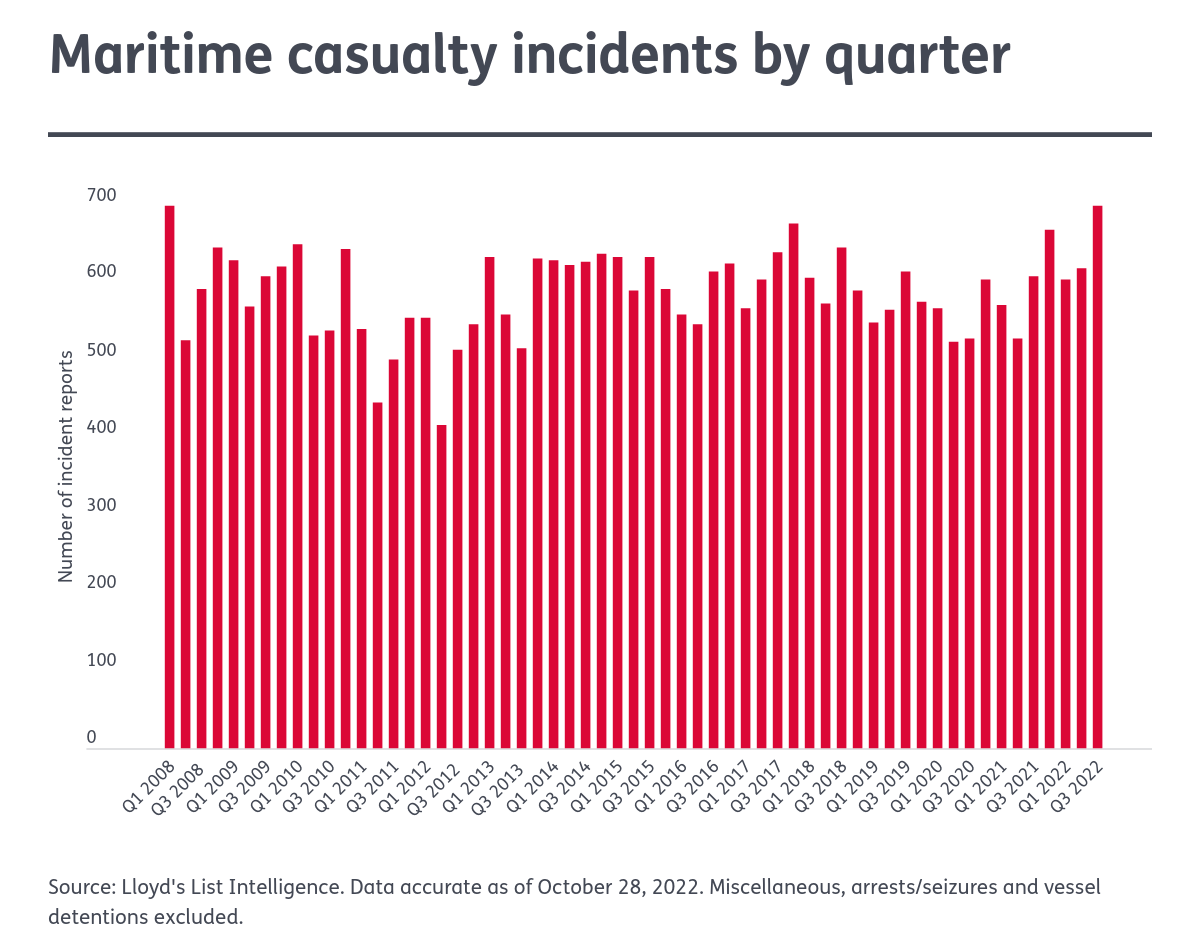 European places lead the casualty increases
The most common regions during the first three quarters of 2022 were the east Mediterranean and Black Sea; and British Isles, North Sea, English Channel, Bay of Biscay, accounting for 29% and 28% of all incidents respectively. There has been an uptick in machinery damage and failures in the west Mediterranean, Great Lakes, and east Mediterranean and Black Sea regions in the first nine months of this year when compared with the same period last year. Incidents were up 74%, 72% and 31% respectively.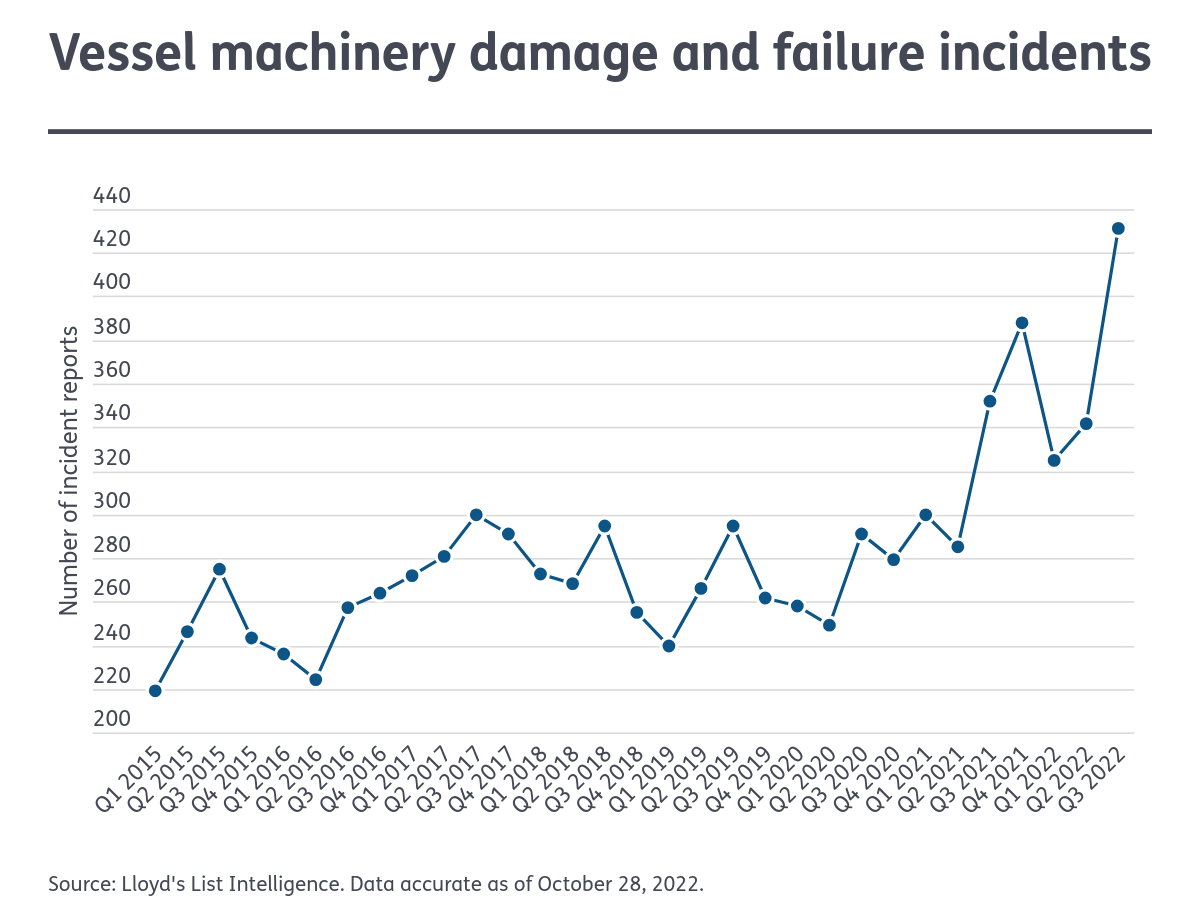 Pandemic and supply chain issues drive the casualty increases
Several factors are driving the increase in machinery damage and failure incidents, with the pandemic playing a significant role in the rise of technical problems. There were fewer inspections and internal audits, delays in spare parts, unavailability of drydocks and technicians who were not able to perform service on board during this time. Reduced maintenance impacts vessel quality, which contributes to mechanical issues.
The industry's shift to lower emissions, including slow steaming and new fuels, could further increase the chance of machinery damage and failure in the future.